In the first instance you should go here and read our advice page. It is just our general guidance to help you

All these

Fake Loans

are carried out by

SCAMMERS.

 

Do not pay money in advance to get loans

.

Hello,
I'm Mr Maurice a certified,reputable, legitimate & an accredited money lender. I loan money out to people in need of financial assistance. Do you have a bad credit or you are in need of money to pay bills? I want to use this medium to inform you that we render reliable beneficiary assistance as we will be glad to offer you a loan.
CONTACT EMAIL:
DO NOT OPEN THE ATTACHMENT
Good Afternoon,
We have received a payment from you for the sum of £ 615. Please would you provide me with a remittance, in order for me to reconcile the statement.
I will be sending you a statement of outstanding invoices tomorrow, the total amount outstanding is £ 1713 less the £3254.00 received making a total outstanding of £ 1098. We would very much appreciate settlement of this.
As previously mentioned, we changed entity to a limited company on 1st December 2014. We are keen to close all the old accounts down, for both tax and year end reasons. We would be very grateful in your assistance in settling the outstanding.
If you need any copy invoices please do not hesitate to contact us
Regards,
Freddie Frye

Admin: 

While he was mass mailing the scammer left his insertion guide behind….
Admin:

He writes Nigerian English.
Hello Everyone I am Daniel Steve from Texas, USA. I will like to share the goodness of God in my life after so many months of trying to get a loan on the internet and was been scammed so i became restless and desperate in getting a loan from a legit lender online. But as God would have it, i saw a comment from a friend called William Ken and he talked about this legit loan company where he got his loan fast and easy without any stress so he introduced me to a man called Mr Mason Diego who controls a firm called Diego Loan Company, So i applied for a loan sum of ($170,000.00USD) with low interest rate of 2%, so the loan was approved and deposited into my bank account in less than 48hrs, that was how i was able to get back on my feet to keep my broken business running and also to pay off my bills so i am advising everyone of you who is interested in getting a loan without collateral, no credit check, no co signer with just 2% interest rate and better repayment plans/ schedule, to please contact Mr Mason Diego. You can contact him through his email:XXXXXXXXXXX
SOME BITS OF SCAM MESSAGES
Apply for a loan today with your loan amount and duration, Its Easy and fast to get. 4% interest rates and monthly installment payments.
Contact the legal and licensed loan company authorized to give out financial aid to any country. For more information and loan application now contact via e-mail:
Please write back if interested.
Upon Response, you'll be mailed a Loan application form to fill. (No social
security and no credit check, 100% Guaranteed!) I Look forward permitting me to
be of service to you. You can contact me via e-mail:
We are certified and legitimate and international licensed loan lender We offer loans to Business firms, companies and individuals at an affordable  interest rate of 2% E-mail us in this particular E-mail  XXXXXXXXXXX ) with the borrower details.
Goldmortagges
Good day,
We Offer Private, Commercial and Personal Loans with very Minimal annual Interest Rates as Low as 3% within a 1year to 50 years repayment duration period to any part of the world. We give out loans within the range of $5,000.00US Dollars to $100,000,000.00 US Dollars.
Our loans are well insured for maximum security is our priority, Are you losing sleep at nights worrying how to get a Legit Loan Lender?Are you biting your finger nails to the quick? Instead of beating yourself up,contact GOLD MORTAGE HOME TODAY ( Loan Services )now, Loan specialists who help stop Bad Credit History, to discover a win solution which is Our Mission.
Interested Persons should contact us via E-mail :
Lender's Name: Mr : Garry Hook
Lender's Email : XXXXXXXXX
Best Regards,
cooperlove.
Nigerian Fake loans. 
Guarantee and trusted credit services offer at 2.5%, such as: Personal Loans, Business Loans, Commercial Loans, Mortgages Car, and car loans, etc.Email us now to apply and get approved. Email:XXXXXXXXXXXXX with the details below APPLICATION FORM Name:—————- Address:————- Country:————- Occupation:———- Loan Amount———- Purpose of loan—— Loan Duration——– Phone Number:——– OUR EMAIL IS ( XXXXXXXXXXXXX ) WARM REGARDS
Are you in any kind of financial problem and you need loan to pay off your debt we offer all kinds and types of loans with easy Repayment at the lowest rate of 3%.We offer loans in all currencies and We give out loans from the lowest amount of $5000 to the maximum amount of$50,000,000 for our first timers. You are advised tofill the application form so that we can further proceed.Interested applicant should fill in the form below. BORROWERS INFORMATION NAME………. SEX………. AGE………. CONTACT………. COUNTRY………. PHONE………. AMOUNT NEEDED………. LOAN DURATION:……… PURPOSE OF LOAN………. OCCUPATION………. GENDER………. YOUR MOUTHLY INCOME………. MODE OF REPAYMENT:………. Contact us via Email: XXXXXXXXXX Thank you, we look forward to your prompt reply
Good day Friends. I am Mrs Monica Carlos a single mom, from Alabama USA, I love to share this great testimony that took place in my life for you to know and be partaker of it that is why I always place it on answer, I want to thank (Mr gunther schmidt ) for his kindness upon my family. Just a few months Back, I was in search of a loan of $65,000.00 as I was running out of money for my business and i could not pay my children's fees anymore. I was recently scammed of $8,500 by an online lender and I decided not to get involve in such risk again I never knew that a real lender like (Mr gunther schmidt ) still exist on internet and on earth here. until a Friend of mine introduced me to (XXXXXXXXXXX) . At first I told her I was not interested in any loan deal anymore then she assured me that (Mr gunther schmidt ) is a genuine lender, though i never believed her, I made a trial and I am glad i did, I was given a loan amount of $65,000.00, by this Company (gunther Loan company) so i am advising you today If you are interested in a loan, or any financial assistance and you can be reliable, trusted and capable of paying back at the due time of the funds I will advice you to contact
XXXXXXXXXXXXXXXXX) and you be free from scams in the internet. All thanks to Mr gunther schmidt for restoring happiness unto my business.November 25,11,2014
Hello, I'm Mr Maurice a certified,reputable, legitimate & an accredited money lender. I loan money out to people in need of financial assistance. Do you have a bad credit or you are in need of money to pay bills? I want to use this medium to inform you that we render reliable beneficiary assistance as we will be glad to offer you a loan at 2 percent interest rate. CONTACT EMAIL:XXXXXXXXX
Good day Loan Seekers Solution for your financial problems, We are a fully registered and certified loan firm, that offers secured and unsecured loans to individuals and companies at a very low interest rate of 2%. We offer long and short term loans.Our company has recorded a lot of breakthroughs in the provision of first class financial services to our clients, especially in the area of Loan syndication and capital provision for individuals and companies. We have brought ailing industries back to life and we back good business ideas by providing funds for their up start. We have a network of Investors that are willing to provide funds of whatever amount to individuals and organizations to start business and operations.We are a group of energetic and experienced loan professionals with thorough knowledge of financial markets.In general we offer mortgages, home loans business loans and bad credit loans commercial loans, start-up- working capital loans, construction loans ,car loans, hotel loans, Xmas loans Our interest rate is 2% per annual repaid, our loan takes a maximum of 24 working hours,to get to all approved customers across the globe.You can contact us via Email: (XXXXXXXXX)
Hello Every One, I am mrs Julian Sam From Ohio U.S.A, I quickly want to use this medium to shear a testimony on how God directed me to a Legit and real loan lender who have transformed my life from grass to grace, from being poor to a rich woman who can now boast of a healthy and wealthy life without stress or financial difficulties. After so many months of trying to get a loan on the internet and was scammed the sum of $5,200 i became so desperate in getting a loan from a legit loan lender online who will not add to my pains, then i decided to contact a friend of mine who recently got a loan online, we discussed about the issue and to our conclusion she told me about a man called Mr Harrison Loris who is the C.E.O of Harrison Loris Loan Company So i applied for a loan sum of (320,000.00USD) with low interest rate of 2%, so the loan was approved easily without stress and all the preparations where made concerning the loan transfer and in less than two(2) days the loan was deposited into my bank so i want to advice any one i need of a loan to quickly contact him via: ( XXXXXXXXX ) OR (  XXXXXXXXXX ) he does not know am doing this i pray that God will bless him for the good thing he has done in my life.
This scammer is using a proxy and is obviously Nigerian because of the English style. It can't spell where is says it is from. It is a scam and involve paying "loan fees" in advance before you even start, and you will get nothing.
I am chandeller by name currently living in Las Vagas, USA.. Am writing this letter because am really grateful for what Mr xxx did for me and my family, when I thought there was no hope he came and make a way for me and my family by lending us loan, at a very low interest rate of 2%. I never thought that there are still God sent and genuine loan lenders on the internet but to my greatest surprise i got my loan without wasting much time so if you are out there looking for a loan of any amount i would like to recommend you to Mr xxx the Managing director of xxx Loan Company because he is a God sent man that can change your life forever…. So if you really want to make a better life without any fund scarcity…. I would advise you to get in touch with him through this e-mail below :: removed
This one just uses its Nigerian IP 41.220.68.73
I don't recall California being in Nigeria
I am Melisa Harden by name currently living in USA California..
A list of email addresses used in loan scams: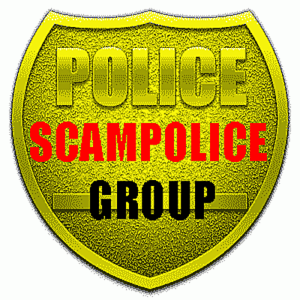 Visit our INFORMATION PAGES:
You can subscribe to our website from the box on the right to get information about new posts.
If you subscribe please check your SPAM BOX