In the first instance you should go here and read our advice page. It is just our general guidance to help you
419 Scam
Romance Scam
Fake Military
Michael Prado
Philip Michael Prado
Peter Prado
Tagged.com:
Michael Prado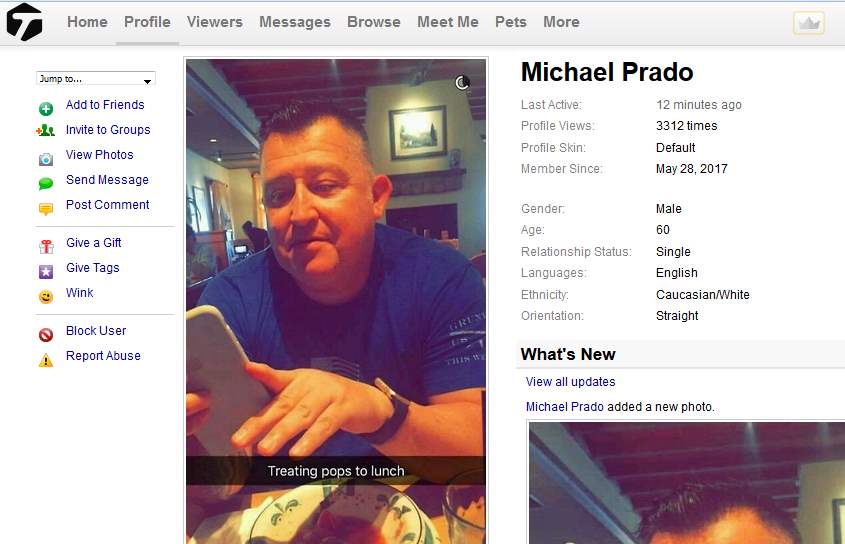 PROFILE INFORMATION:
Member Since: May 28, 2017
Gender: Male
Age: 60
Location: Kabul, Afghanistan (hidden)
Relationship Status: Single
Languages: English
Ethnicity: Caucasian/White
Tagged.com. INBOX:
Michael Prado, 60 Kabul, Afghanistan:
Hello beautiful how's life treating you over there,Hope you doing good?Remain bless

I'm a Romanian American from HoustonTexas

I'm single and You?

I am in the Army and you?

Do you have whatsapp Viber or imo number let's chat there okay if you don't mind

Do you have email?

This is my email [email protected]

You can text me okay
Message on a mail box:
From: Peter Prado [email protected]


To: XXXX




Date: Sep XX, 2017
        Thank you for telling me more about yourself i am glad to have you as my woman and my expecting future wife without any doubts and i pray you will accept me as your future husband,How are you and how is the weather over there?I am Philip Michael Prado 60 years old single and never been married with two kids,I am a Captain in the US Army working as a PT Instructor in the US Army, currently here in Kabul Afghanistan for a World Peacekeeping Mission but i will soon be back to the States this is my last year of service here.I'm a Christian Roman Catholic Church and i do believe in God Almighty,I'm not against any religion. I'm a Romanian American,a citizen of Houston Texas I am the only child of my parents. I am friendly, jovial, easy going and understanding person,I like swimming singing dancing playing football and watching it as well driving travelling music news and spending time with the one i truly love,I don't smoke don't drink and don't take hard drugs.
Facebook.com:
1. Peter Prado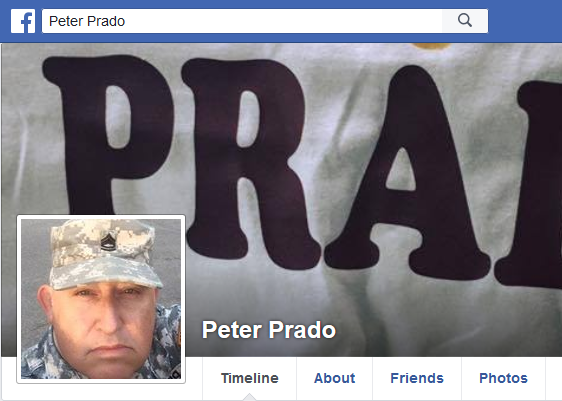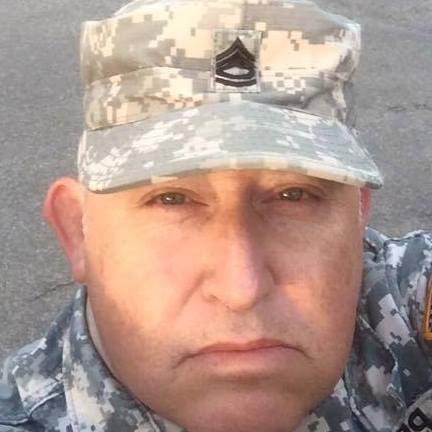 PROFILE INFORMATION:
Works at U.S. Army
Lives in Columbus, Ohio
Widowed
From Albuquerque, New Mexico
ADMIN.
The scammer says he promises to  marry his victim and will retire from the Army.  He wants an iTunes card (

and he will sell that once he gets it

).  This then softens his victim up for even more demands for money until his victim has nothing left.
2. Blake James Edward (Prado A Michael)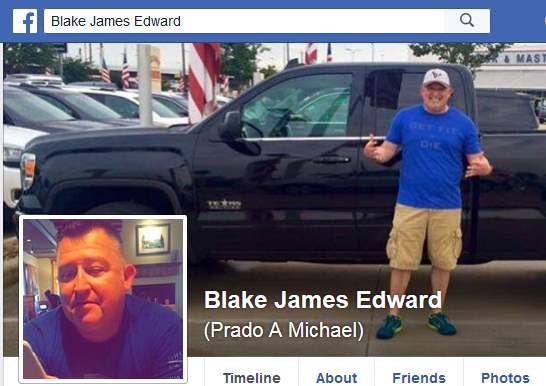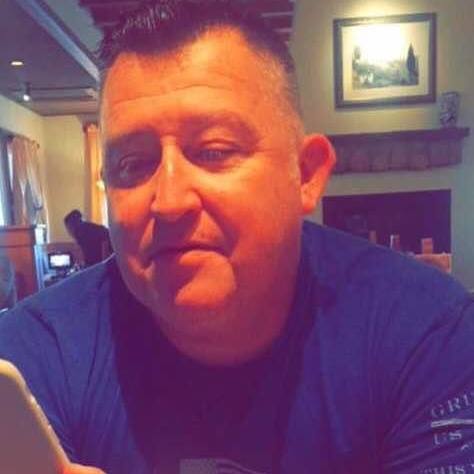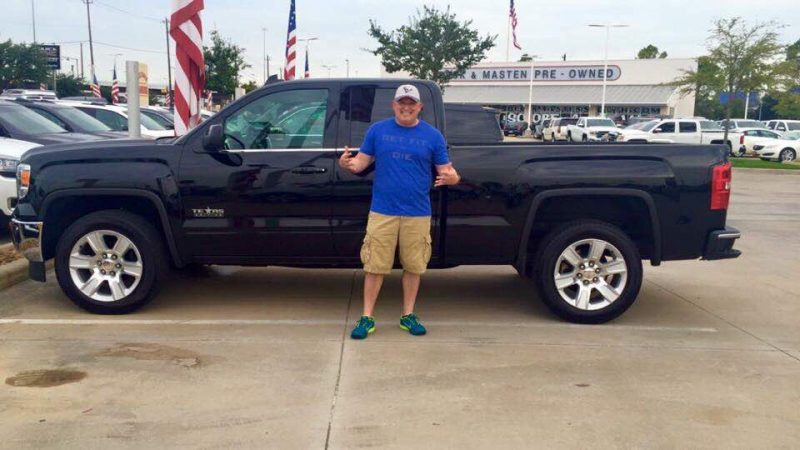 PROFILE INFORMATION:
Works at U.S. Army
Lives in El Paso, Texas
From Bacalar, Yucatan, Mexico
Fake Scammer Profile with photos of the same man:
JiaoYou8.com: 
txfred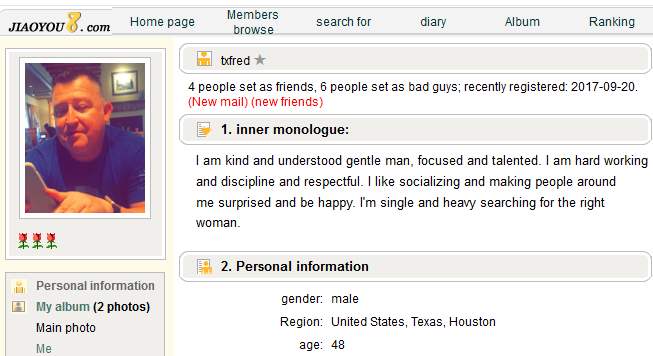 PROFILE INFORMATION:
I am kind and understood gentle man, focused and talented. I am hard working and discipline and respectful. I like socializing and making people around me surprised and be happy. I'm single and heavy searching for the right woman.
Personal information
gender: male
Region: United States, Texas, Houston
age: 48
height: 178 cm
body weight: 82 kg
Zodiac: chicken
constellation: Capricorn
blood type: Type A
place of birth: United States, Texas
Country of Citizenship: United States
Religious beliefs: Christian
Education / occupation
Highest degree: the University
Occupation: Technology / engineering
Family
marriage: Never ever
Child: No
Visit us HERE:
https://plus.google.com/107412144704560101552
https://plus.google.com/u/0/118111577715408784831