In the first instance you should go here and read our advice page. It is just our general guidance to help you
Romance Scam
Loan Scam
Phishing
Hendrick Franken
(Nigeria)
Skype ID:

hendrik4465

(Hendrick Franken)
DateHookUp.com:
hendrick44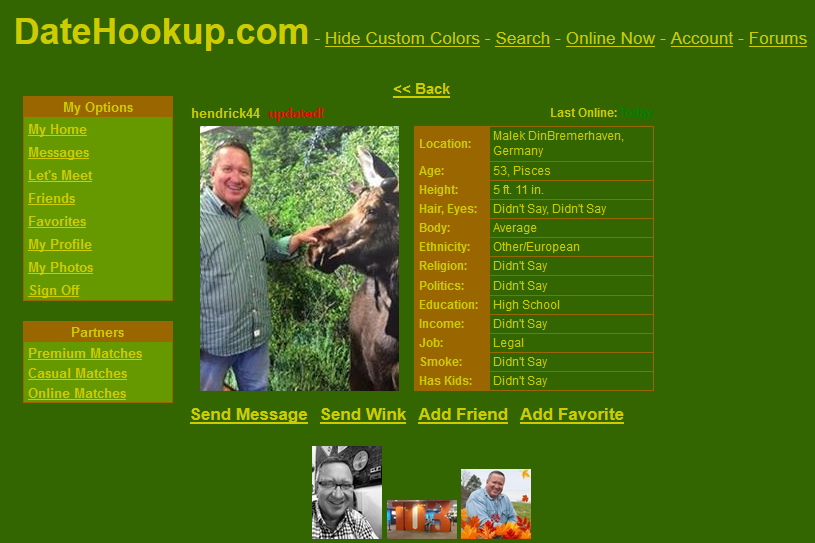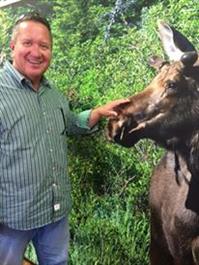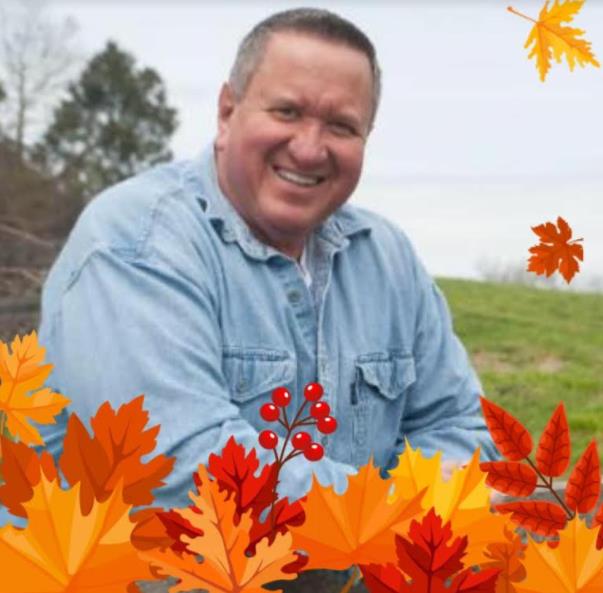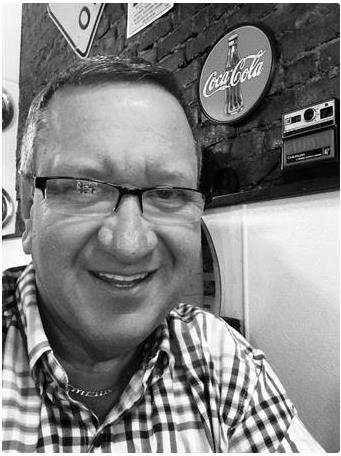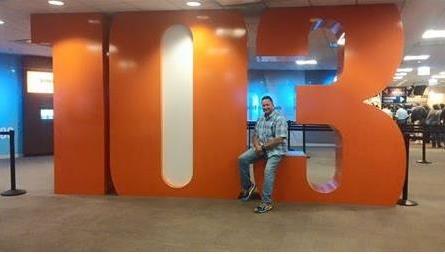 PROFILE INFORMATION:
Location: Malek DinBremerhaven, Germany
Age: 53, Pisces
Ethnicity: Other/European
Education: High School
Job: Legal
About Me:
I am an understanding and honest man with good heart and I am also a man who will never cheat on my partner because I believe that God made one man for one woman
DateHookUp.com. INBOX:


Hendrick44:     
Hello dear, you got fascinating profile on this site. I would like to know if you are alone because i want to introduce my self to you. Unfortunately i do not have much free time to hang out here because of my job . Please could you email me your personal email address as i want our discussions to be private or you can add me on SKYPE; hendrik4465
Skype:

hendrik4465

(Hendrick Franken)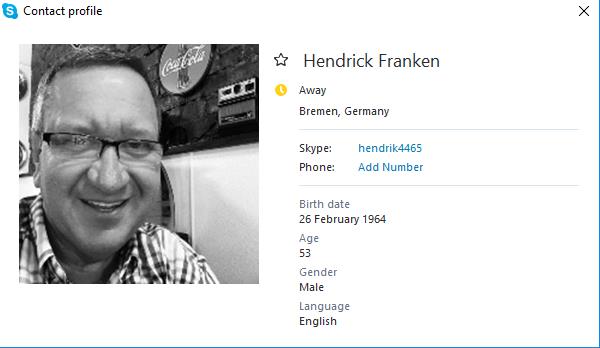 PROFILE INFORMATION:
Skype name: hendrik4465
Full name: Hendrick Franken
Date of birth: 26 February 1964
Age: 53
Gender: Male
Language: English
Messages on a mail box:
Message N 1:
From: Hendrick Franken h[email protected]


To: XXXX


Date: XX February 2018 
Subject: Hello dear,

Hello dear, it is me HENDRICK from (www.datehookup.com)
Thanks for your reply. I really appreciate how you answered me, maybe
I should show it, telling you a little about myself. My name is
Hendrick Franken, I am a German citizen. Originally I live in
Montreal, Canada, I am a widow and I have a daughter. I am a Maritime
Engineer working with Cosco company.
I'm a widow with one daughter, who is 12 years older now. My wife died
a few years ago, when my daughter was only 5 years old
I'm a simple person who likes simple things like watching a movie,
chatting with friends and reading
Meanwhile, immediately after I looked at your photo, you grabbed me. I
must admit that you are very beautiful,
Now it's your turn to tell me about yourself, your name, your
nationality, about what you do for life, about your likes and
dislikes, and about how you feel to share with a stranger who wants to
be a friend.
I wait for your answer
Sincerely
Hendrick
Attachments: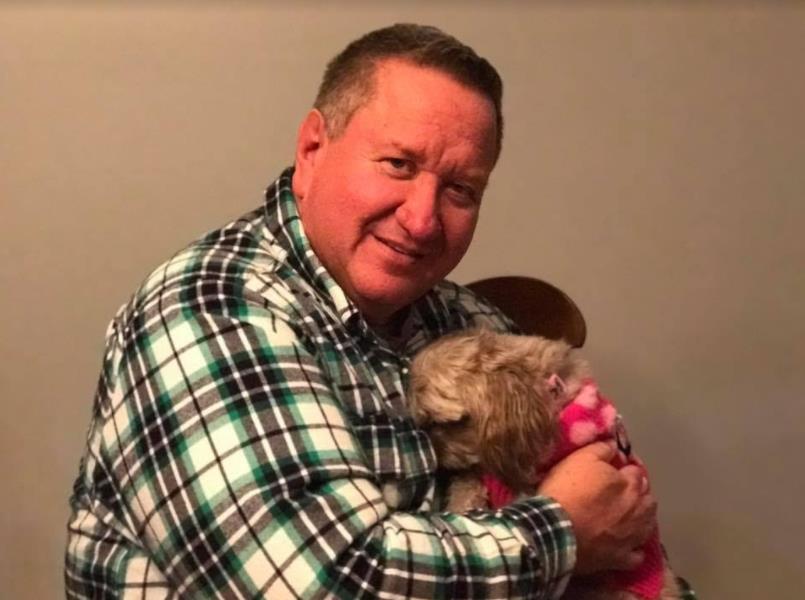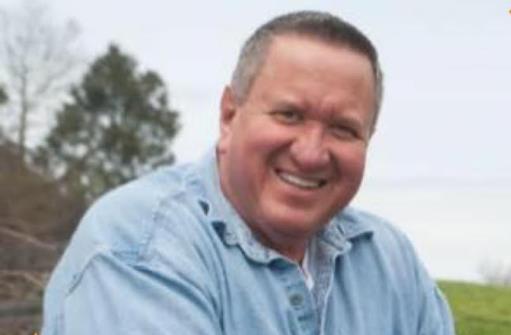 Message N 2:
From: Hendrick Franken [email protected]


To: XXXX




Date: XX February 2018 


Subject: Re: 
Hello Dear (name removed),
I am very happy to hear from you. It really gives me pleasure to know
a little more about you, it's nice to have a friend miles away. I
think conversation is really important to get to know each other.
At the moment I am on the Azores island in the Atlantic Ocean on my
way to Japan. I really do have a busy schedule, but as soon as I find
someone I'll spend the rest of my life with, I'll resign from my job
and probably continue with the palm oil business so I can be close to
my partner, because I also use the opportunity giving my work to
engage in some other business like supply of palm oil from Asia to
south America.
I'm widowed with a daughter who is just 12 years old. My wife died
years ago when my daughter was only 5 years old.
I am an understanding and honest man with good heart, because now I
really need a family. I am a man who will never betray my partner
because I believe that God made a man for a woman
I want a long-term relationship. Someone who will be there to support
me, trust me, comfort me, appreciate me and love me and I will also be
there to support you, trust you, comfort you, appreciate you for the
rest of my life
I see you as a mature woman with a unique look and I feel that we can
start a dialogue and see where it might lead us
Let me know what you think
Yours sincerely,
Hendrick
The scammer has used:
the names:
Adams Lewis
Adams Wood
Christopher Adams
Donald Adams Camp
Elvis Mark
Franklin Adams
Hendrik Karel Franken
John Adams
Judge Adams
Kelvin Adams
Steven Adams
Wayne Adams
the e-mail addresses:
[email protected]
[email protected]
[email protected]
[email protected]
Profiles of the same scammer:
Different Skype data and picture: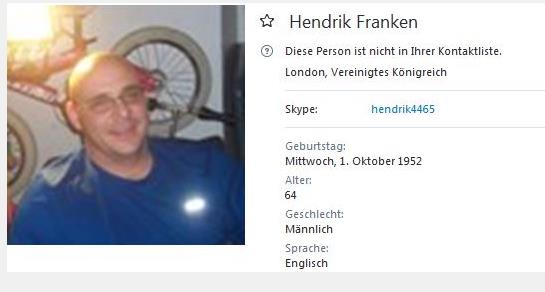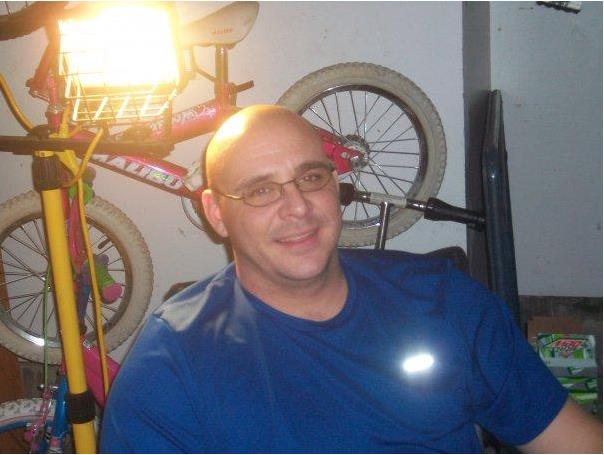 PROFILE INFORMATION:
Skype name: hendrik4465
Full name: Hendrik Franken
Location: London, United Kingdom
Date of birth: 01 October 1952
Istangram.com:
Judge Adams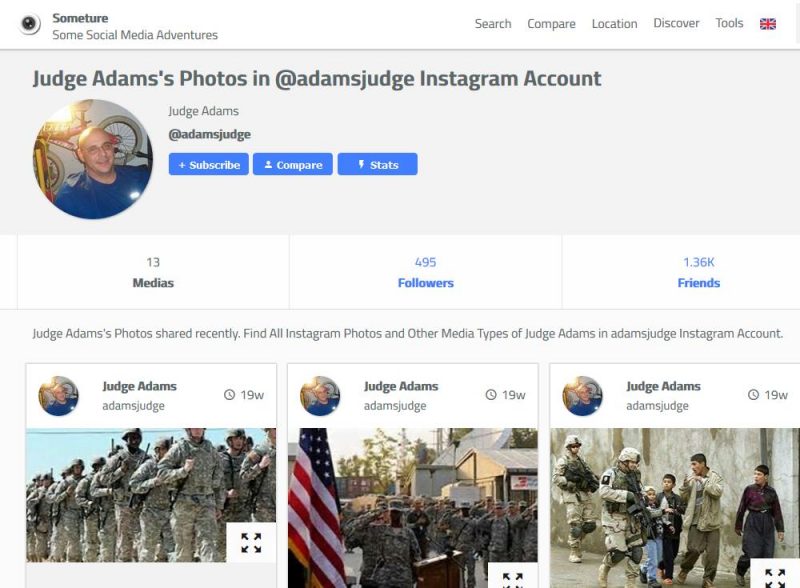 MySpace.com:
1. Adams Wood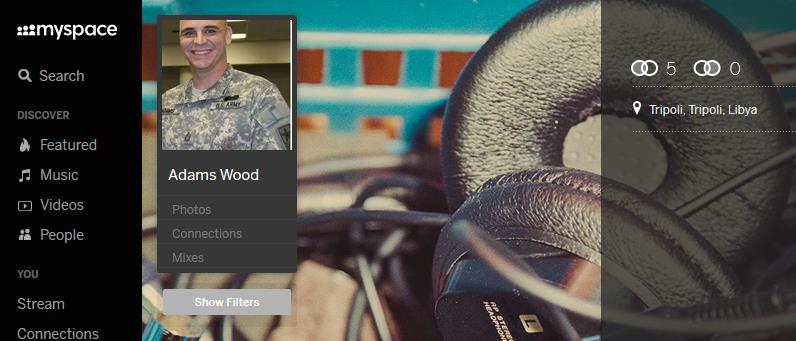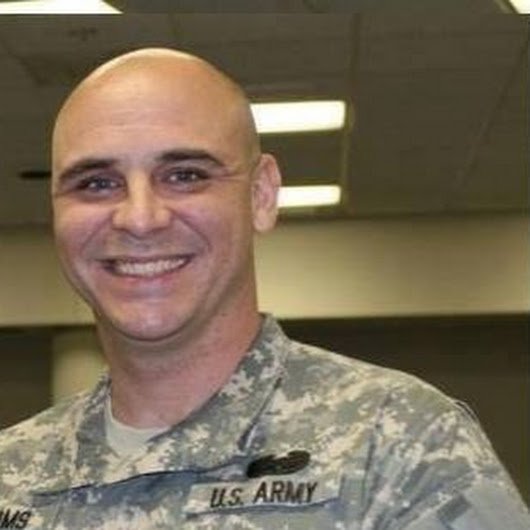 PROFILE INFORMATION:
Location: Tripoli, Tripoli, Libya

2. Jason Adams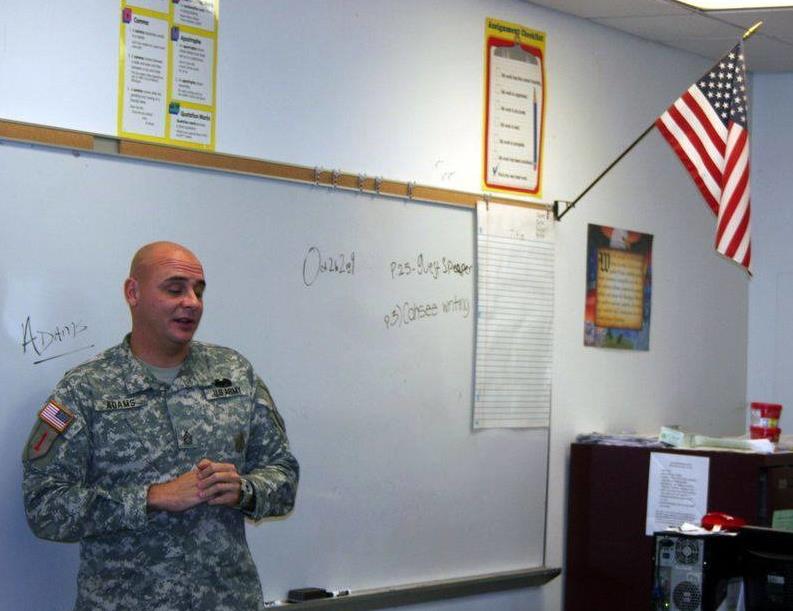 PlusGoogle.com:
Christopher Adams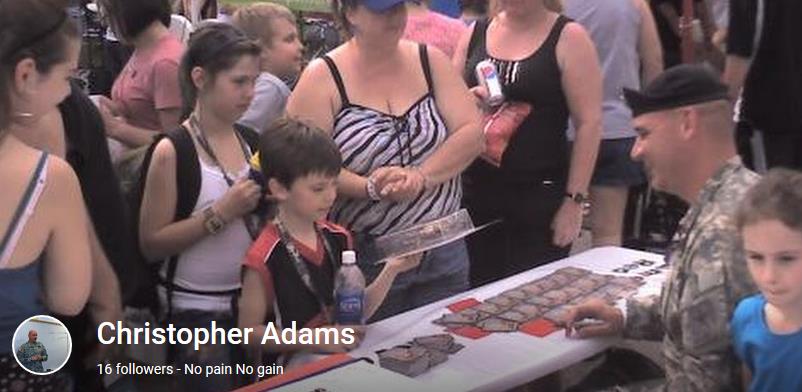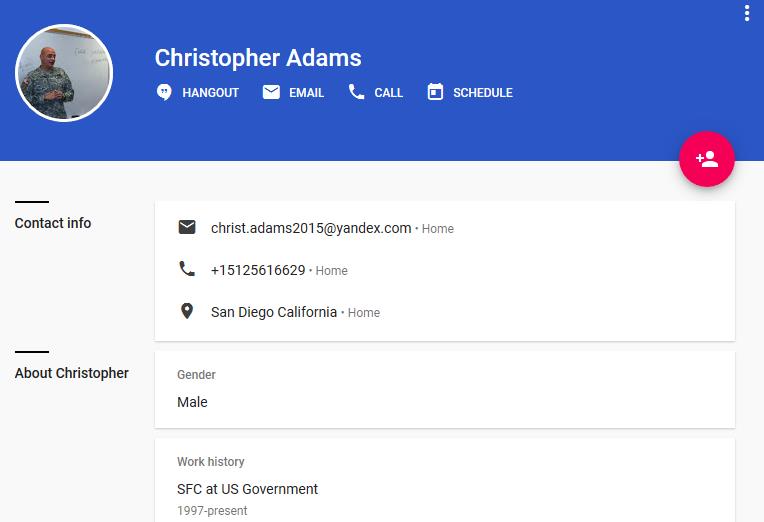 PROFILE INFORMATION:
Contact info:
[email protected]
Tel.: +15125616629
Location: San Diego California
Gender: Male
Work history: SFC at US Government
1997-present
VK.com:
Elvis Mark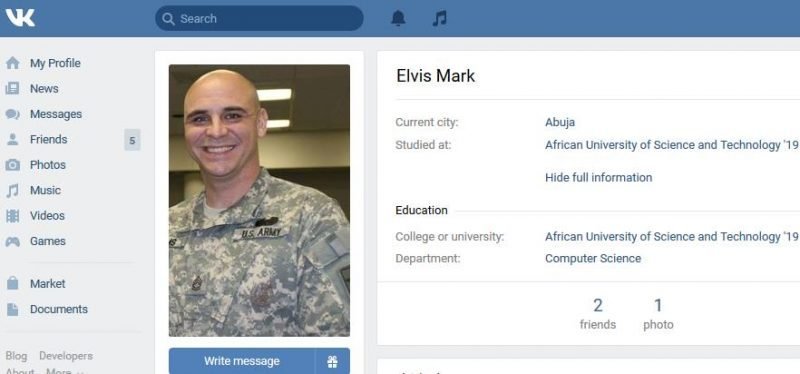 PROFILE INFORMATION:
Current city: Abuja (Nigeria)
Studied at: African University of Science and Technology '19
Department: Computer Science
Visit us HERE: