In the first instance you should go here and read our advice page. It is just our general guidance to help you.
Loan Scam
Phishing



  Andy Kinslow
 

Mentioned phone number:

(+?)

7749921880
Tagged.com:
Andy Kinslow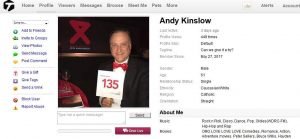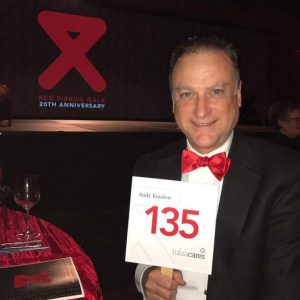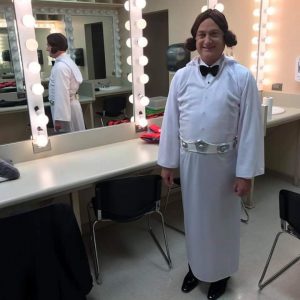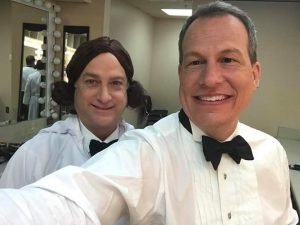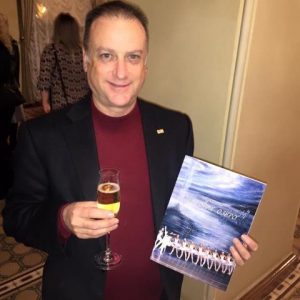 Photos of Andrew Kinslow (founder of KKT Architects, Inc Architecture-Interior Design-Structural Engineering-Civil Engineering, United States)
PROFILE INFORMATION:
Tagline: Can we give it a try?
Member Since: May 27, 2017
Gender: Male
Age: 61
Relationship Status: Single
Ethnicity: Caucasian/White
Religion: Catholic
Orientation: Straight
About Me:
    Music:
    Rock n Roll, Disco, Dance, Pop, Oldies(WDRC-FM), Hip-Hop and Rap
    Movies:
    OMG LOVE LOVE LOVE Comedies, Romance, Action, Adventure movies. Peter Sellers, Bruce Willis, Hayden Christiansen, Sean Connery to name a few
    TV:
    Celebrity Apprentice, Family Guy, Wipeout, Southpark, The Middle, Modern Family, Law & Order SVU,
    Sports:
    NY YANKEES,England Football, CANADIENS,UCONN BBALL(Men& Women)
    Interests:
    Cooking, Dancing, Traveling and Cuddling
    Dreams:
    To be a great husband and great leader
    Best Features:
    Heart & Personality
    About Me:
    I'm a very kind heart, Loving, Understanding and Caring man, God above
all but Family first..

Tagged.com.INBOX:
Andy Kinslow:
  Morning  
  How are you doing? Did you sleep well?
  Can we get to know more about each others
  Okay then can i have your cell number so we could talk more through text cause i might not be on here
  Just send you a text now
  I was the one that texts you with  7749921880
  Andy
Messages on a mail box:
Message N 1:
From: Andy Kinslow [email protected] 


To: XXXX




Date: May XX, 2017 




Subject: Re:
Yeah got it babe….
Tell me more about you…
Your names
Age DOB
Where are you from and where do you live at?
How many kids do you have?
Are you working and where jave you workes before?
How serious are you to find a relationship and can you hold on ro it when you fins one?
I will tell you mine when am done and send me some of your pictures.
Andy Kinslow
Message N 2:
From: Andy Kinslow [email protected] 


To: XXXX




Date: May XX, 2017 




Subject: Re:
Here we go now we are on the plane
Attachment: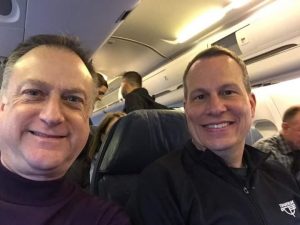 Message N 3:
From: Andy Kinslow [email protected] 


To: XXXX




Date: June XX, 2017 




Subject: Babe
How are you doing? I'm just getting back into the hotel now… I was saying one of my old client that has been owing me some amount of money for long told me he would send something to me cause I told her I'm not in the state and I told him I need some money here cause I have to pay for tax clearance before they can pay me for the project I came here to do and the project is worth $2.750,000… So I want you to receive it for me cause he wanted to wired the money so you can give me your account details *(!) and I send it to him for wire
*(!) Never send your personal details to anybody on the Internet!
Message N 4:
From: Andy Kinslow [email protected] 


To: XXXX




Date: June XX, 2017 




Subject: Re:
They are company and they don't do moneygram or western union and you shouldn't have tell your bank about it it just between you and I and it all base on trust and just help me with it cause I don't want to loose the money if I can't get it now I don't know when he would be able to send it to me again… It nothing to let your bank knows about it just between you and I… I'm trusting you a d I want you to trust me also…
I'm not a bad man and I'm not here to hurt you it because I need money here even if you can loan me some money and he send it to your bank account you can keep it and take the one you loan me from it and what is the name of your bank?
Message N 5:
From: Andy Kinslow [email protected] 


To: XXXX




Date: June XX, 2017 




Subject: Re:
Which bank so you bank with and yoi will just tell them youre wxpecrjnf some monwy in your accounr but if you tell them yoi dont know me well they would want to tell you not to do it but jd you tell them yoi know about the monwy ans it was drom a old client then no problem whats the name of youe bank?
Message N 6:
From: Andy Kinslow [email protected] 


To: XXXX




Date: June XX, 2017 




Subject: Re:
I told you I came here to build a Mall and it a huge amount of contract so the government here state we have to pay for tax clearance before anything can be done even before the company can send any money to us
Visit us HERE: