We do like a few sites and we regard them as our friends. We assure you these  are the good guys in the  fight against fraud.  Along with us of course.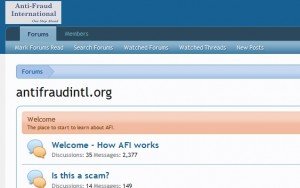 We must include the great  site that helps you.

NextWebSecurity.com
From the  site owners-
"These tools are courtesy of NextWebSecurity.com and you are welcome to use them. Find the toolset here. Your visitors are also welcome to use our scam email parser to discover the origination of the emails and often locate known scammers. First obtain the full email header (instructions are on the page) and paste that header and the email text into the tool."
Next Web Security Scam Email Parser "
Make sure you are secured. Click link below.
http://www.quatloos.com/Q-Forum/index.php 

Interesting fraud blog and forum. 

http://quatloosia.blogspot.com/
Thanks to http://www.gratisography.com/ for their lovely free photos.
We just love the pictures. Chill and enjoy.  https://klimbim2014.wordpress.com/
We have a few affiliate links  and we get paid  a small commission if  you follow the links and take a paid subscription.  This just helps to keep the site running.  It doesn't affect your payments and we don't promote what we haven't used ourselves. You'll have to judge  these for yourself and not blame us if things are not right for you.  Our integrity and service is very important to us.