In the first instance you should go here and read our advice page. It is just our general guidance to help you.
Romance scammer
Immigration  Scammer
419 Scammer
Grandfather Scammer
Jonilyn Galido Mupas de Bie
Other names used
Jonilyn G. Mupas
jonilynmupas
Jonilyn121
Lyn Lyn
Lyn Lyn Sakura
Lyn Sapum Lyn
Singer Gir
Some of our helpers first caught this scammer out.  Her other more real profiles were quickly found.  Her boyfriend was also informed along with the NETHERLANDS EMBASSY in Manila.
He did not appreciate the truth and tried to tell us we were publishing copyright material.  He informed his girlfriend and of course she  fled back to her scam profile and altered it.  Robin de Bie then tried to lie to us saying he knew about the profile and tried to get it deleted.  He also said he had contacted the Dutch Embassy about our email to them and they discussed it with him. This is not a very clever lie for Fat Boy Robin, because obviously they are not going to discuss any business with a stranger they do not know.   After  a story about his lawyer saying our Terms of Service are not legal and we can't publish anything, we more or less gave up on him.  He accused us of stalking them, but they put it out on the Internet and we just make it our business to find it.   He also attacked our Facebook page and failed. He may be a victim, but he is also a scammer helper, and as responsible as a money launderer is for their crimes. 
Profile link
https://www.facebook.com/jonilyn.mupas.9

  INACTIVE LINK CHANGED TO
https://www.facebook.com/Lynlyn.sakura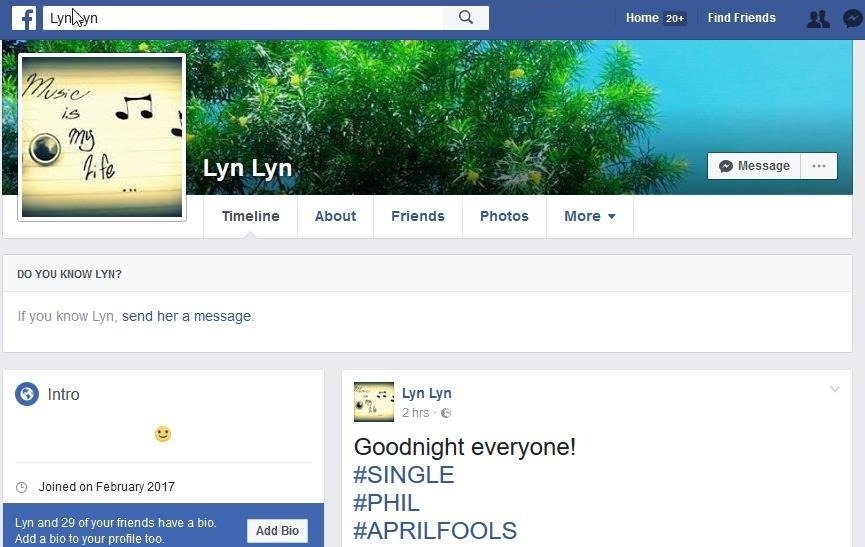 Who is the April Fool now ? She decided to change her name again. Note the profile picture.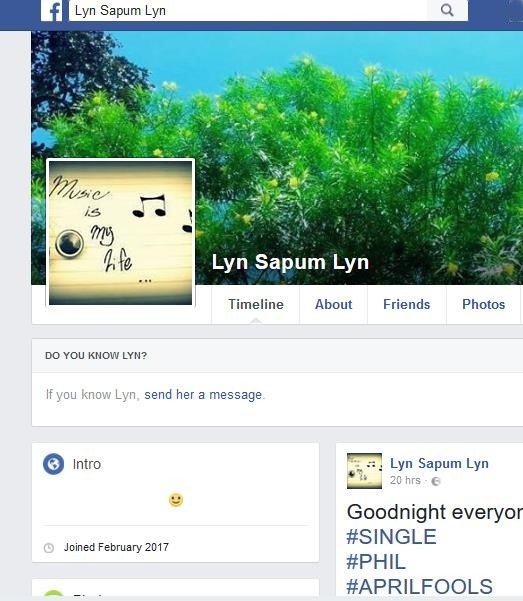 She thinks she is some sort of singer and likes to do Karaoke.   Our business is to prove that, in spite of the protests and lies,  Lyn Lyn Singer Girl and Jonilyn Galido Mupas,  or  Jonilyn Galodo Mupas de Bie are the same person.  We don't have to work hard at that. We just allow stupidity and greed to take over and let her expose herself to truth.  This scammer  just can't stop rehashing her photos.

https://www.facebook.com/JonilynRobin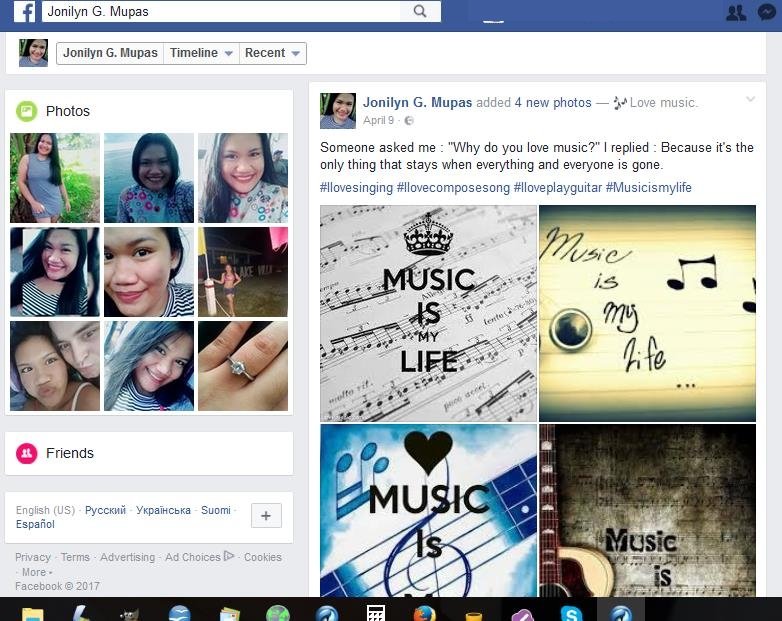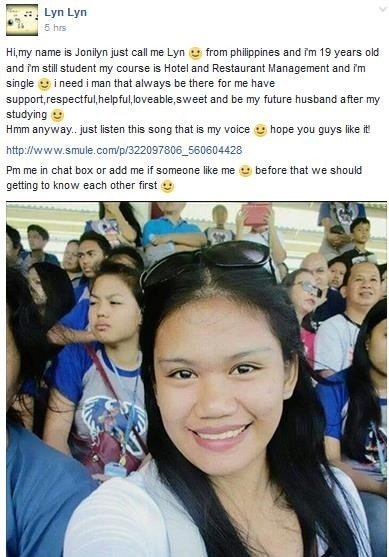 Hi,my name is Jonilyn just call me Lyn 🙂 from Philippines and i'm 19 years old and i'm still student my course is Hotel and Restaurant Management and i'm single 🙂 I need I man that always be there for me have support,respectful,helpful,loveable,sweet and be my future husband after my studying 🙂
Hmm anyway.. just listen this song that is my voice 🙂 hope you guys like it!

Pm me in chat box or add me if someone like me 🙂 before that we should getting to know each other first 🙂

 Let's remind you who she is.
She will scam anyone who she comes into contact with, and we will ignore this rubbish off her and Fat Boy Robin.  She is scamming him for a visa too.

IF YOU KNOW THIS CRIMINAL YOU SHOULD  DEPART VERY RAPIDLY.
DON'T BOTHER CONSULTING LAWYERS. IT WON'T WORK.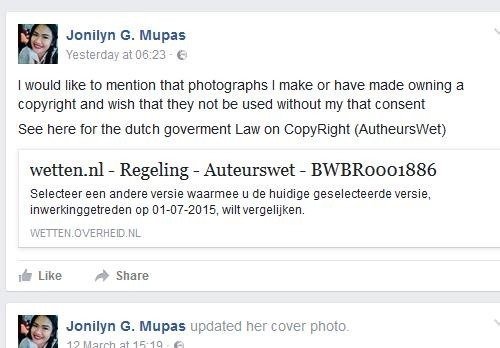 We are able to expose her and I guess she is stupid.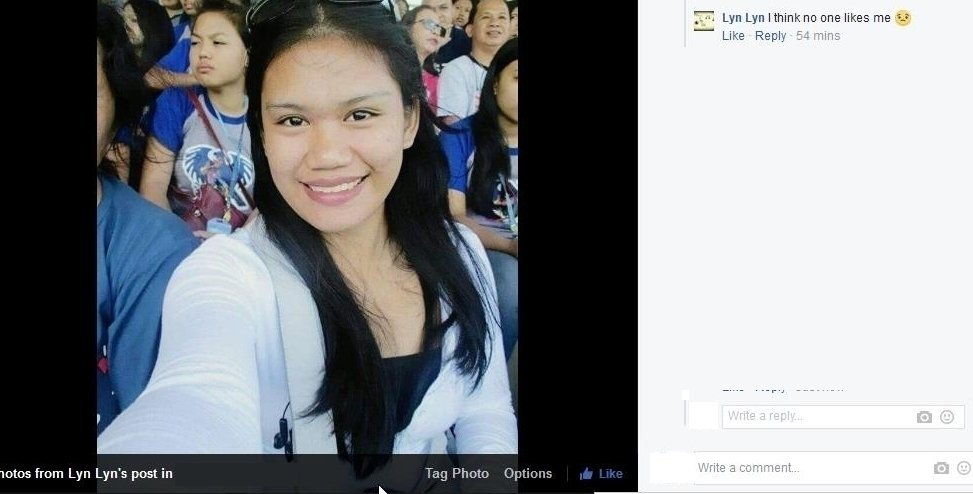 She is getting around  with her scamming.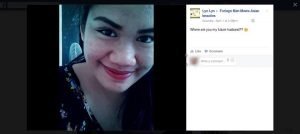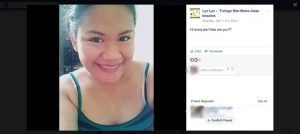 She is also on Skype with a lot of  profiles.  One only has to guess why.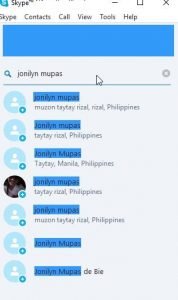 Jonilyn.mupas
Jonilyn.mupas de Bie
Taytay. Rizal.  Philippines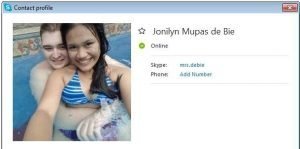 mrs.debie
jocelyn.mupas  

But this is the name of a relative and uses her own name too.
I guess there is no doubt who our scammer Lyn Lyn really is. None other than Jonilyn  Mupas de Bie.
You can see the first post here underneath. Just in case there are any doubts we do have some chat and emails with headers which  we will be using later when we contact Manila police and try to get an arrest for fraud.

Abbreviated Header
Received: by 10.28.88.201 with HTTP;
From: LynLyn Mupas <[email protected]>
Date: Sat, 18 Mar 2017
Message-ID: <[email protected]om>
Subject:
To: xxxxxxxxx
Content-Type: multipart/alternative; boundary=001a11472b9e39de43054afa944b
–001a11472b9e39de43054afa944b
Content-Type: text/plain; charset=UTF-8
Hi xxxxxxxxxx,
My name is Lynlyn from philippines i am student,i think you know me
already because of xxxxxxx she told you about me. I need to some
sponsor for my studying like paying in tuition and others my needed. i am
poor girl my parent can't afford my tuition so that they owe money to their
friends. so this day i would like to request to you that i need some money
this monday because i need to pay my tuition fee i can't take exam this
week if not pay yet. so hope you understand thankyou!

Regards,

Lynlyn Mupas

Visit us HERE: