In the first instance you should go here and read our advice page. It is just our general guidance to help you
Fast and furious, and we are bit short of information  so  we get that down and also their pictures if we can.  We don't want them to miss out on our treats.  We  are nice like that.  Hopefully  life is a little harder for them and it will help save you wasting money sending it to Nigeria/Ghana/Senegal/Côte d'Ivoire/Benin etc.


You have to remember if it walks like a duck,  talks like a duck, and looks like a duck then there is a better than evens chance it IS a duck
419 Scam
Romance Scam
STEVE
Russian-Dating.com:  
Steve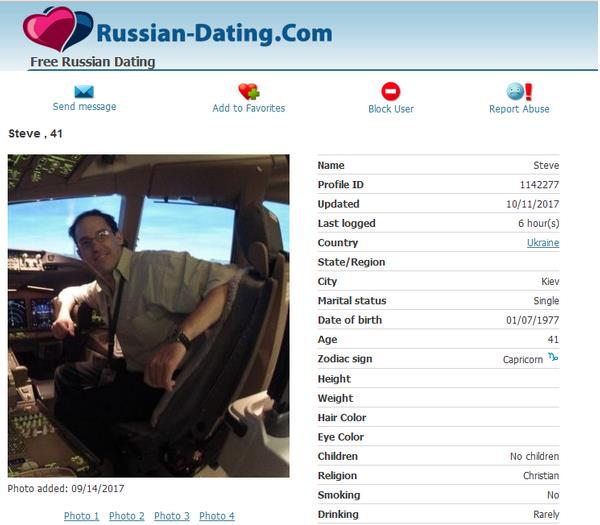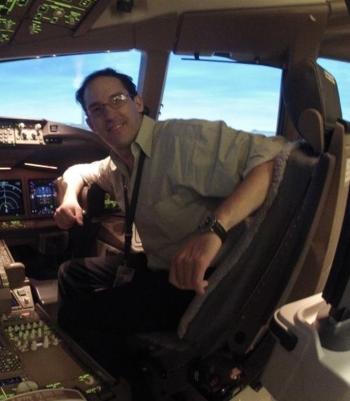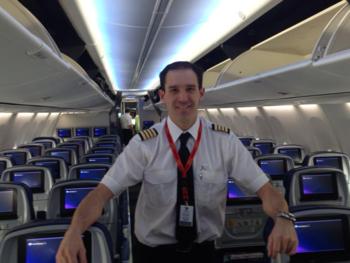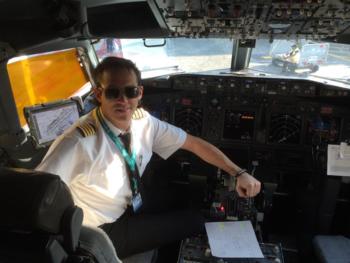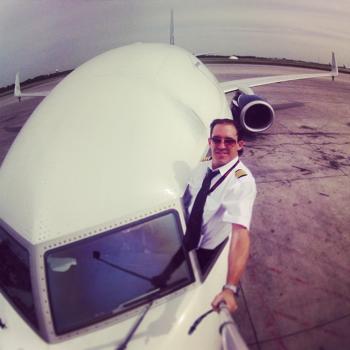 PROFILE INFORMATION:
Name Steve
Profile ID 1142277
CountryUkraine
CityKiev
Marital status Single
Date of birth 01/07/1977
Age 41
Zodiac sign Capricorn
Children No children
Religion Christian
Occupation Pilot
Languages English, Russian
Self description
Everything about me is absolutely truth. I am a very honest man, I have always been a easy going guy, who has a lot of respect and compassion for women. I am gentleman. I don't like to see women in pain either emotionally or physically. I am Native American.
Ideal match description
Age from 35 to 99 years old
My Ideal match is a woman who will be honest with me all the times and who will be there for me. I am not interested in virtual relationship. I want a relationship that will lead to a happy marriage life. I am Native American.
Visit us HERE: