In the first instance you should go here and read our advice page. It is just our general guidance to help you
Fast and furious, and we are bit short of information  so  we get that down and also their pictures if we can.  We don't want them to miss out on our treats.  We  are nice like that.  Hopefully  life is a little harder for them and it will help save you wasting money sending it to Nigeria/Ghana/Senegal/Côte d'Ivoire/Benin etc.


You have to remember if it walks like a duck,  talks like a duck, and looks like a duck then there is a better than evens chance it IS a duck
419 Scam
Romance Scam
Advance Fee Fraud
Phishing
Oscar John
INFORMANT:

I met him thru Twitter and we chat thru hangouts




Here is the email from him on Twitter:




Oscar John:




I am Oscar John, a citizen of the United states, and residing in Nashville, Tennessee. I am currently working with the United Nations and UNICEF as a Camp Coordinator at the Syrian-Jordan Refugee camp and also a Logistic Director for the Red Cros here in Syria.
Twitter.com:
1. Oscar John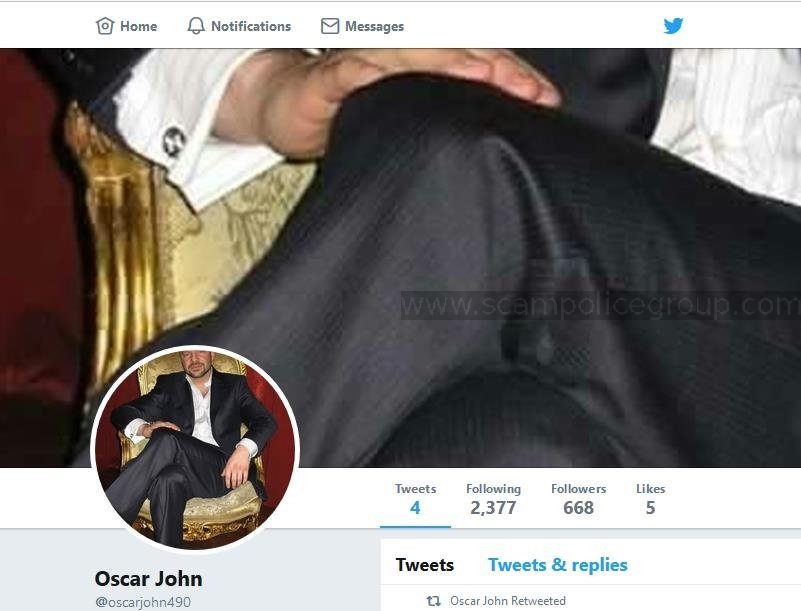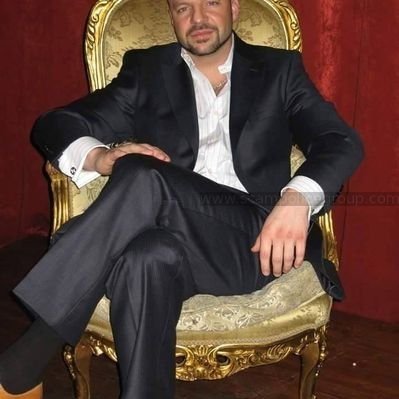 PROFILE INFORMATION:
@oscarjohn490
Location: Germany
Sports Politics Music NFL News
Joined February 2018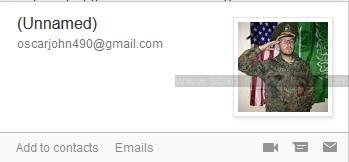 PHOTOSHOPPED PICTURE!
2. Oscar John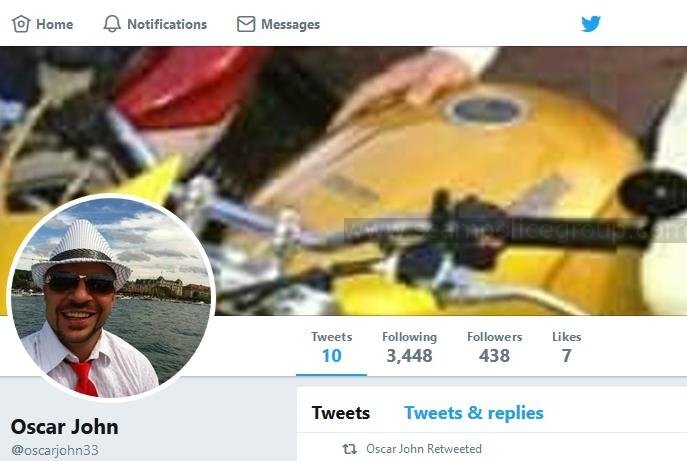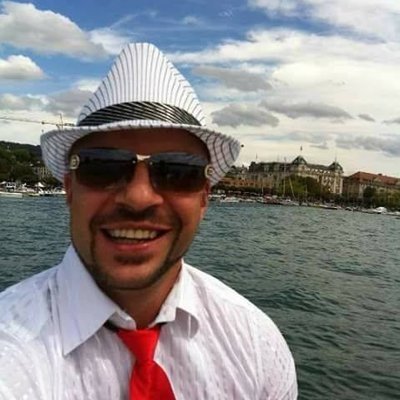 PROFILE INFORMATION:
@oscarjohn33
Location: Germany
Joined February 2018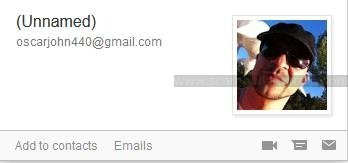 INFORMANT:

He interested to invest a property in Langkawi Malaysia.
Chat:
Oscar John ([email protected]):
How's everything going over there now, and have you been able to finalise discussions with your husband and make inquiries to the lands also
I have informed a lawyer in the States to help draft the agreement letter for us, and he informed me he will do that by Wednesday and will send me a mail with the informations he needs to complete the agreement today
And please try to finalise things much quickly there as well do not have much time
I have sent a mail to your husband for two days now and still haven't received any response from him yet, please let him know and check his inbox to reply me ASAP
As you know we do not have much time as I want things done as quickly as possible, thank you and wish you a splendid Sunday over there
Just a reminder to inform you I still haven't heard from your husband yet, and if there is going to be any delay from his side, I will Advice we move ahead as planned before or probably I make arrangements to have the funds delivered to you once receive it this week as I believe he will be more eager to work on the project incense knows the money is already in your hands
Please get back to me on this when you get this message so we can draft the agreement and sign to enable finalize arrangements and have it delivered to you before next weekend
I couldn't reply early as am in Afghanistan now working on a new contract but will be going back to Syria next week
I am having a budget of $300,000 USD for the land and I hope that will be Plato purchase a good land for the project, and also I Will send you my international passport copy and Id card when we are done with the agreement before the funds is been delivered to you. And will also need yours as well, the have written to me to inform me the funds is available , so I will receive it when I get back to Syria next week
Now we have to hasten up with everything, get the agreement done and signed so the funds will be in your possession to enable you carry on with the arrangements
Please write back to me when you get this message ASAP
Hello dear, I hope you are doing well over there, I am yet to hear from you, please do get back to me Asap so we can proceed with everything
An old Profile of the scammer:
Facebook.com:
John Oscar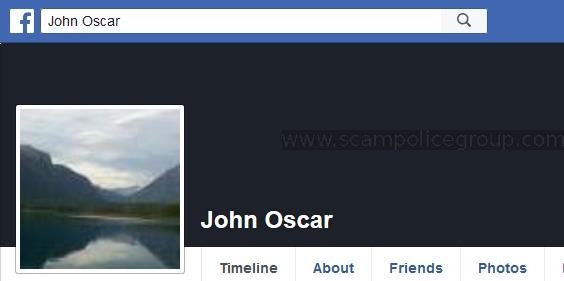 PROFILE INFORMATION:
Works at Oil rigs
Lives in Nashville, Tennessee
Single
From Anaheim, California
Visit us HERE: